07.22

Structural elements are in place.

We water-soaked the handrails and fastened them on top after installing the railings. Exterior columns have been placed and anchored to their original position. We then used chalk and sawdust paste to fill the gaps and cracks.

Painting coming soon!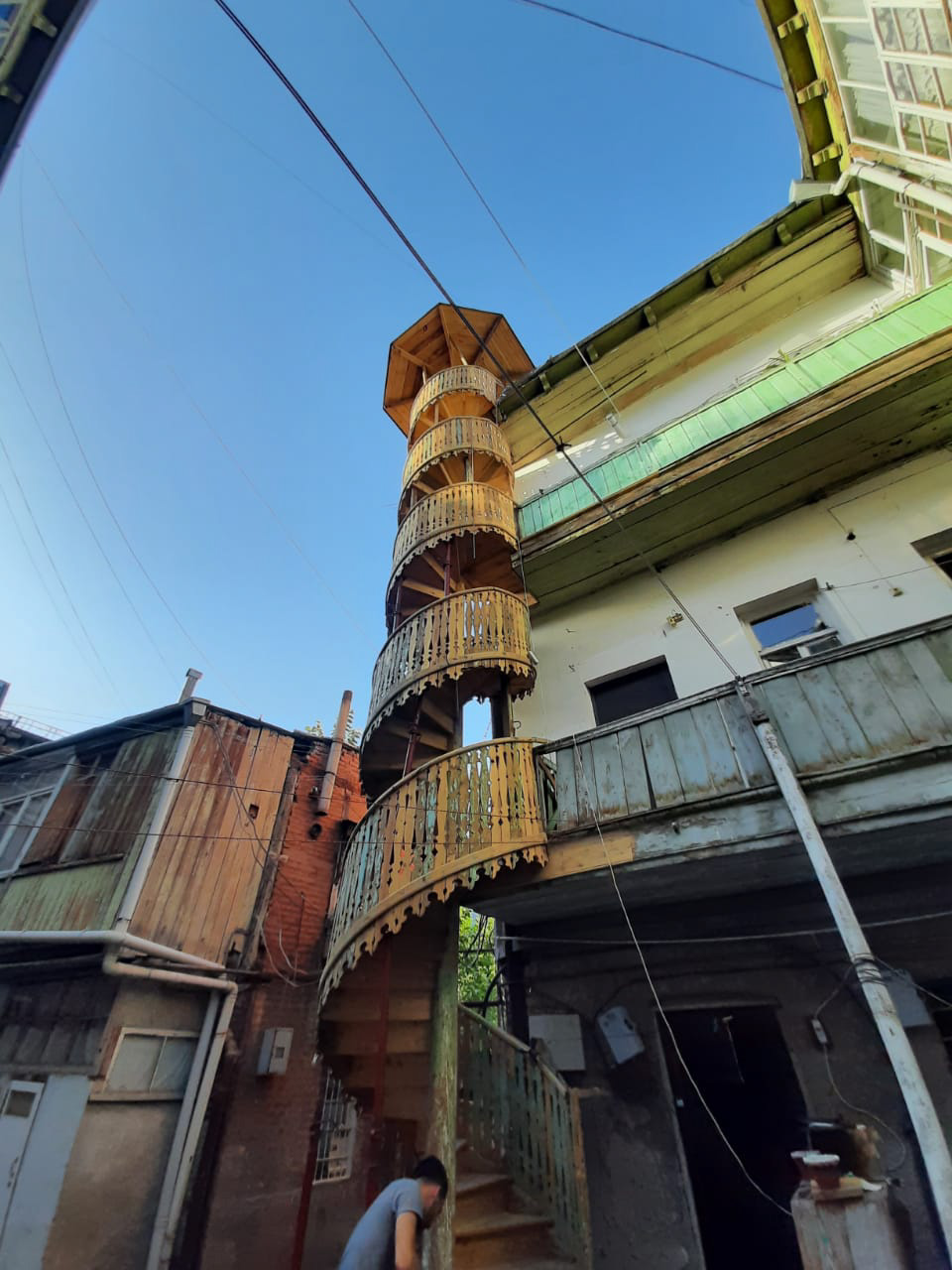 05.28

Wood construction has begun!

The central column has been anchored to the foundation, and the risers, treads and beams are being slotted in. We have conserved the woods which were not mechanically damaged and rotten, and anchored the structure to the house's timber beams.

Railings coming soon!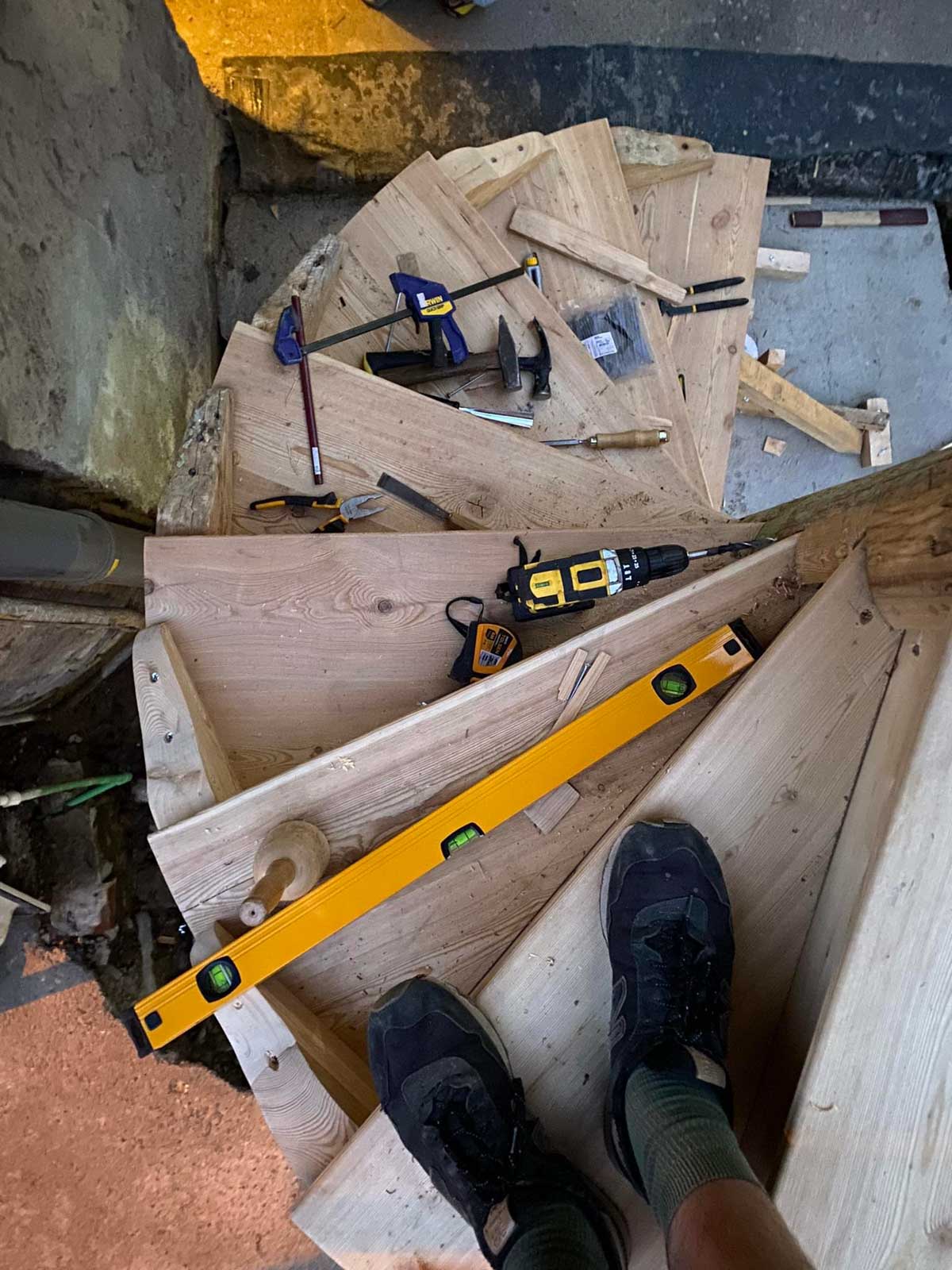 02.27

Kibe project continues!

In the new year, we have arranged the foundation and made infrastructural adjustments on site. We are currently in the process of deep cleaning and conserving the materials which will be reused and re-fabricating pieces that need substitution.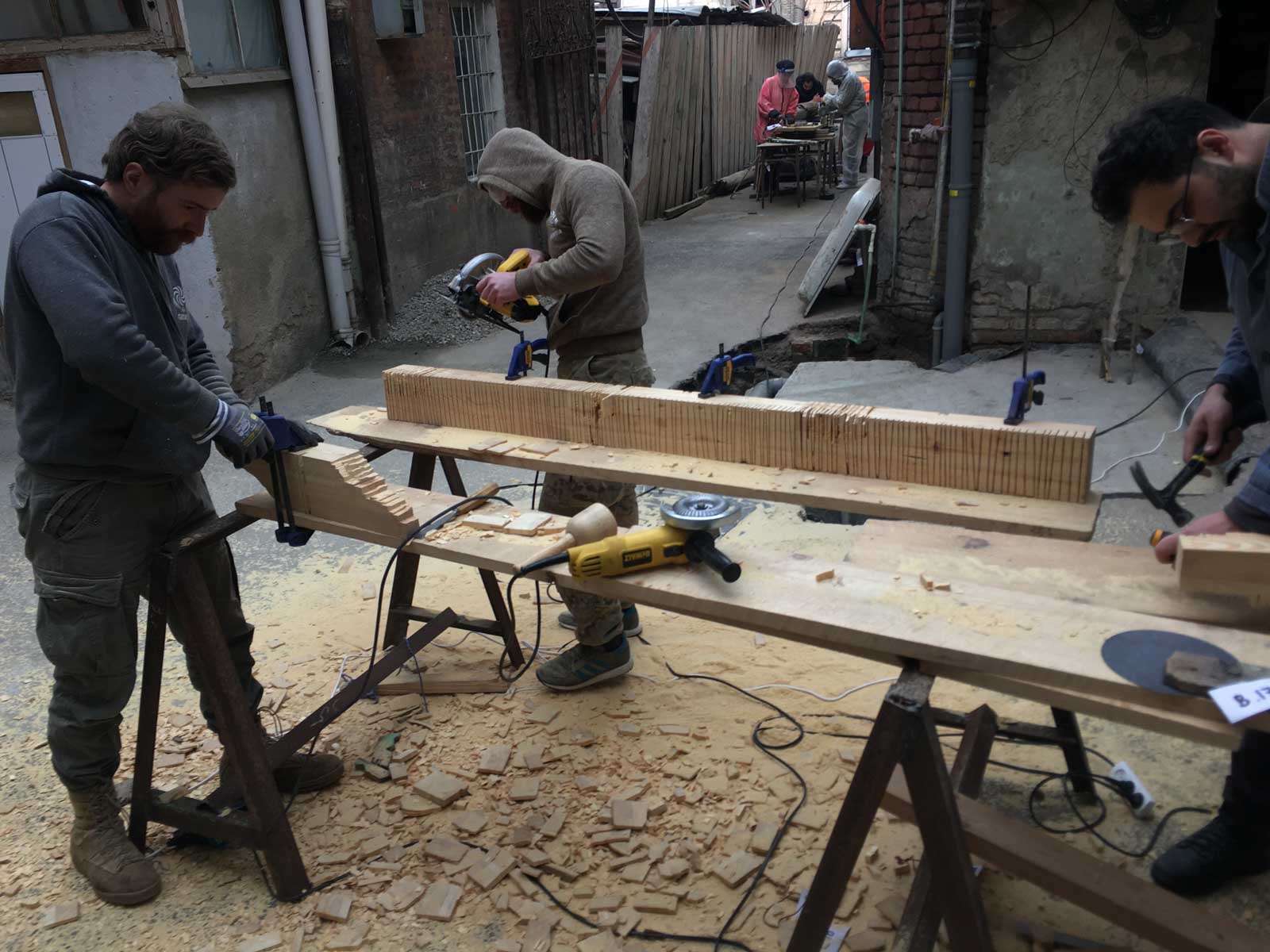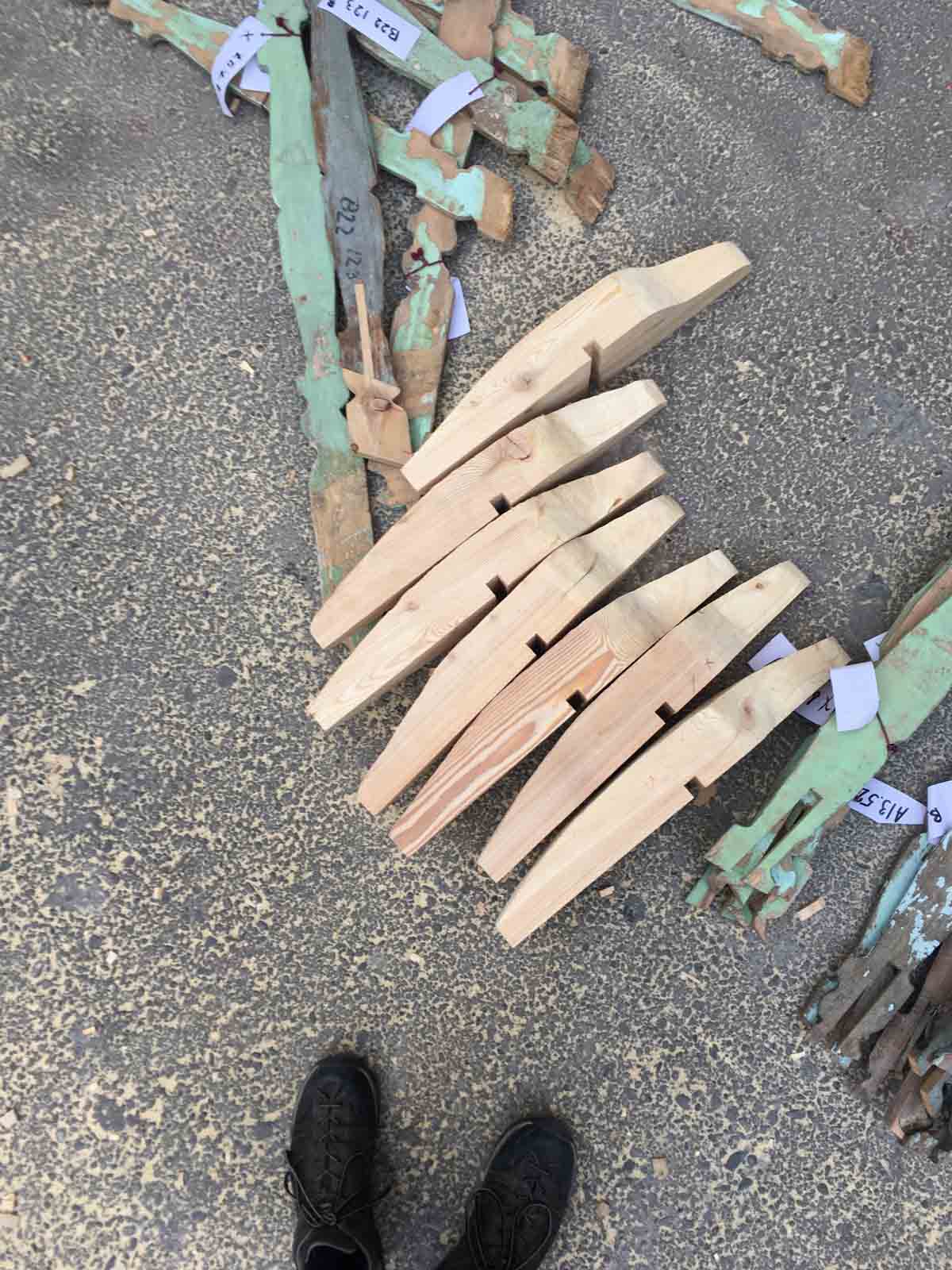 12.15

We started laying the foundations that will accommodate the staircase. Photo documentation, as well as photogrammetry of specific pieces, has been completed.

Currently, we are focusing on cataloging staircase pieces according to the type of damage. This analysis enables us to plan how to intervene on each piece during further conservation stages.
11.22

Staircase dismantling has finished.

Currently, we are working on cleaning and documenting the pieces for the coming conservation process.
11.04

Kibe Projekt has begun!

In the coming days, we will begin the dismantling and documentation process.
Soon we will be announcing a series of public workshops, focused on the careful conservation of all of the pieces.